Mr. Bucket
When I moved to New York City in 1980, I was on my own. What would I do? How would I make a living? How would I make a life?
One afternoon I walked into a bookstore, feeling a bit lost. I searched the shelves for something that might offer firm ground on which to stand. Nothing contemporary, my day to day struggles were all I needed of contemporary life, and then some. I took down a classic: David Copperfield, by Charles Dickens.
The young woman at the counter took the book from me, smiled and looked up. "If you've got Dickens in your life," she said, "you never need to be lonely."
Where did she get such wisdom?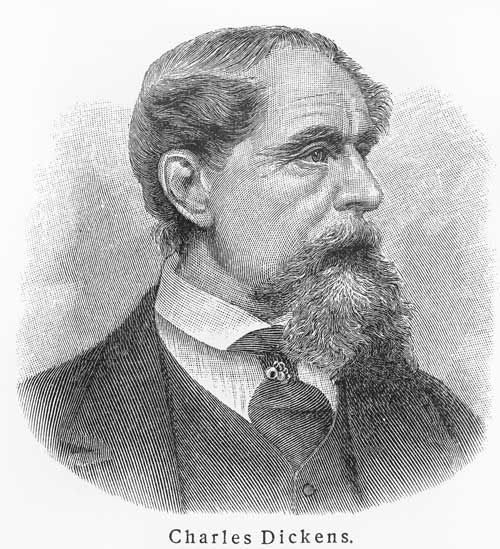 Dickens, his novels and his characters have been my companions, through thick and thin, ever since. This book comes from one of them, in a sense. More specifically, The Darwin Affair comes from Mr. Bucket.
Inspector Bucket is the private investigator who darts here and there in the landscape of Bleak House. If he has a first name, I never heard of it. Perhaps his parents didn't think one necessary; perhaps he didn't have parents; perhaps he just appeared. Throughout the book, Bucket doesn't enter rooms, he materializes in them. He's the sly, manipulative intelligence who gets people's cooperation without their knowing it. He is one of the first ever fictional detectives, and he haunted me for years.
Wouldn't it be fun, I thought, to write a novel in which he was the main character, instead of being a member of the supporting cast. But the story that gathered around him involved actual historical characters. Darwin, Prince Albert, Robert FitzRoy. That wouldn't work. But then I discovered Mr. Bucket had a real-life counterpart. Dickens always denied that his fictional character was modeled after a very real London police detective, Charles Frederick Field, but it's almost certain he was. This discovery gave me permission to proceed.
Of course, my fictional version of Dickens' fictional version of Detective Inspector Charles Field doesn't think Dickens got it right at all. It's not a bit like me!
I have a feeling the real Charles Field might say the same about mine, but I've grown very fond of my Inspector Field in the years it took me to write this novel. He has become very like a friend. As did his friends. Thereby proving how right the young woman at the bookstore was, all those years ago.
If you have Dickens in your life, you never need to be lonely.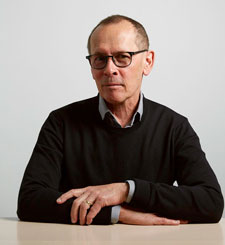 Tim Mason is a playwright whose work has been produced in New York City and throughout the world for decades. Among the awards he has received are a Kennedy Center Award, the Hollywood Drama-Logue Award, a fellowship from the National Endowment for the Arts, and a Rockefeller Foundation grant. In addition to his dramatic plays, he wrote the book and lyrics for Dr. Seuss's How the Grinch Stole Christmas! The Musical, which had two seasons on Broadway and tours nationally every year. He is the author of one young adult novel, The Last Synapsid, published in 2009. The Darwin Affair is his first adult novel.
The Darwin Affair
Available now from Algonquin Books